No Comments
Bad Seed: A Brother's Best Friend Romance by Rye Hart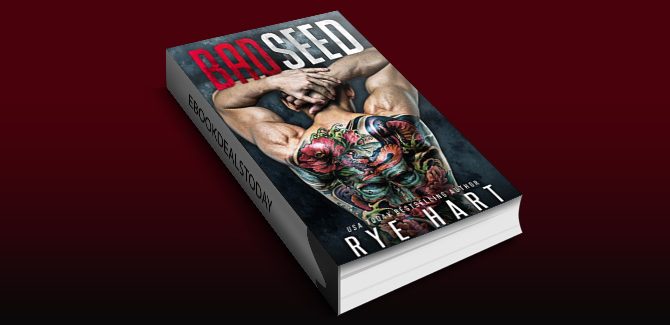 Realtime Price – N/A
Bad seed. Reckless. Wild.
He was my fantasy. I just never had the guts to tell him.
Now my brother's best friend is back.
And things are about to get crazy…
NOW A TOP 30 AMAZON BESTSELLER!
I left town eleven years ago.
Hell was behind me, and I vowed I'd never go back.
Then I got an email that shook me to my core.
"Theresa's in trouble."
That's all I needed to know.
She was just a teenager last time I saw her.
My best friend's little sister.
A cute quiet twerp who used to follow us around.
Now she's a vixen.
Full lips. Curves so sharp they hurt to look at.
Danger's stalking her. Lucky for me, I like danger.
If her abusive ex touches her, I'll end him.
Theresa's mine now. And I always protect what's mine.
***Bad Seed is a 70,000+ word full-length standalone novel with no cheatingor cliff-hangers. Exclusive accidental dad novel and bonus content included foryour reading pleasure! – Rye Hart (USA Today Bestselling Author)***
Genre: Romance
Bad Seed: A Brother's Best Friend Romance by Rye Hart