No Comments
Rugged Daddy: A Mountain Man Romance Collection by Rye Hart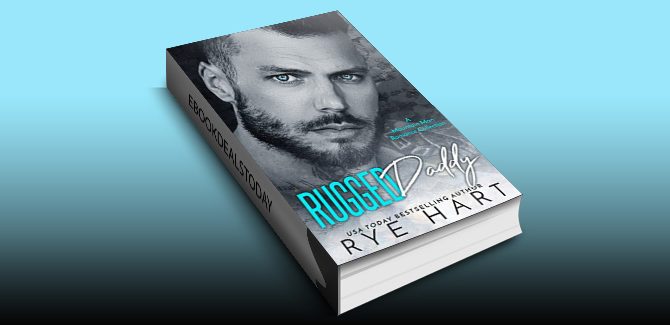 Realtime Price – N/A
A TOP 70 AMAZON BESTSELLER!
It's hard to read the mysterious new man in town.
But when I see how he cares for his little girl…
I start to wonder if giving him a baby..
Is really such a crazy idea.
He's cold, remote and guarded.
And the sexiest man in the mountains of Whitefish, Montana.
There's something he desperately wants from me…
He wants to give his precious daughter a sibling.
And the surrogate agency thinks we'd make a great match.
My best friend might think I'm crazy.
But I know a good man when I see one.
I just hope whatever he's running from is locked away for good.
**This collection begins with a 65,000+ word full-length standalone mountain man's surrogate romance: Rugged Daddy, followed by an exclusive 30,000+ word mountain man romance: Mountain Man's Nanny. For your reading pleasure, this collection also contains the following mountain men romance books: Big Daddy, Cabin Fever, and Saving Mel. – Rye Hart (USA Today Bestselling Author)**
Genre: Romance

Rugged Daddy: A Mountain Man Romance Collection by Rye Hart
Amazon UK