No Comments
Rough and Ready by Lulu Pratt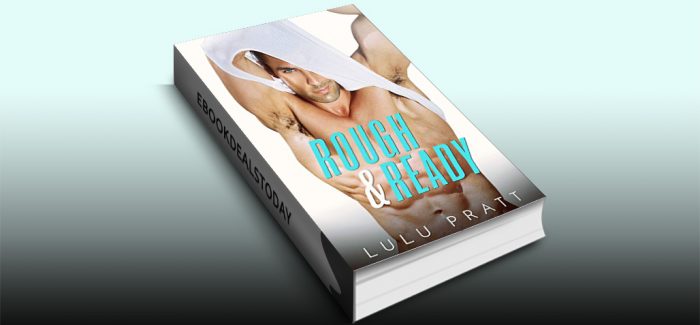 Realtime Price – $2.99
It started with a bang
You know those towns with the dirty names like Spread Eagle or Horneytown? Well, I have a dirty mind and decided to spend my college break visiting them on an epic road trip.
Until my entrance to a sleepy town starts with a bang as my car crashes straight into the Welcome to Rough and Ready sign.
Local mechanic Carter turns up to save me. He's as rough as the town's name and immediately has me feeling ready. He's eye candy from head to toe but his arms stand out the most. Firm biceps, taut forearms and I have an overwhelming urge to run into them.
It'll take days to fix the car and there's no motel in town. Luckily he lets me stay in the trailer parked outside his house. I couldn't be farther from my life at college.
When his six-year-old son's around a softer side of Carter shows and I struggle to keep my cool with all the heat he creates inside me. Before long it's obvious the feeling is mutual.
But there's danger all around him. Danger I have to avoid from a secret I'm determined to learn. And more accidents waiting to happen.
***no cliffhangers, no cheating, and a guaranteed happily-ever-after***
Genre: Romance
Rough and Ready by Lulu Pratt