No Comments
Head Game, Book 1 by Geoff North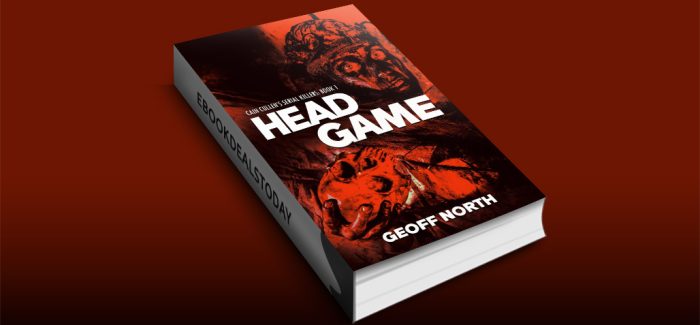 Realtime Price – $2.99
Someone is decapitating the homeless.
And the heads are being positioned like pieces in a sick game all over San Diego. The police suspect it could all be random, that the murderer is just killing for his own twisted sense of enjoyment. Cain Cullen on the other hand sees a pattern in the horrific acts. A pattern that points to some terrible past, or perhaps worse, something unspeakable yet to happen.
The billionaire vigilante sets out to discover the sociopath's secret. A sociopathic serial killer the media has named the Chess Master.
Head Game is the first book in a new series. A shorter story from Twisted Tales Volume 16 introduces Cain and the main characters of this story. Not a necessary read to enjoy this one, but hey, why not? Buy both now, and settle in with a not-so-cozy murder thriller!
Genre: Suspense, Thriller
Head Game: Cain Cullen's Serial Killers: Book 1 by Geoff North