No Comments
DOUBLE MASSIVE: A Twin Stepbrother Romance (With bonus series 'TWIN STEPBROTHER SECRETS') by Cassandra Dee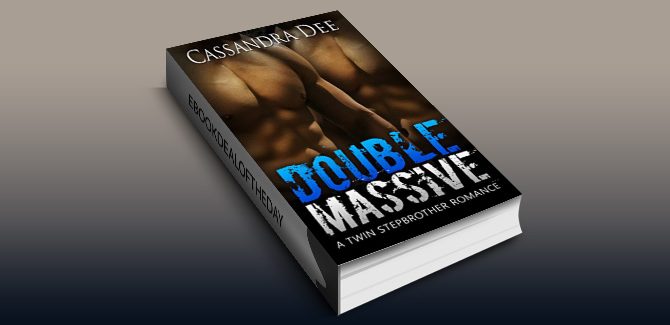 Realtime Pricing:N/A

He was utterly massive, making me pant with pleasure … as was his brother.
Kacey:
When I met Logan and Lance it was like a dream come true. They were everything a girl would ever want … charismatic, gorgeous, and successful. But it was weird because when we started experimenting with the forbidden, Logan and Lance were curiously secretive. Was it because we were steps, our relationship taboo, or was there something else … maybe even another woman?
Join Kacey on her journey of discovery to a place where the unexpected becomes real.
Note: This is a standalone book with a guaranteed HEA. This book contains a complimentary copy of Twin Stepbrother Secrets (The Complete Series).
Genre: Contemporary Romance, Erotica