No Comments
Man Crush: 10 Book Gay Male Romance Bundle by Selena Kitt + More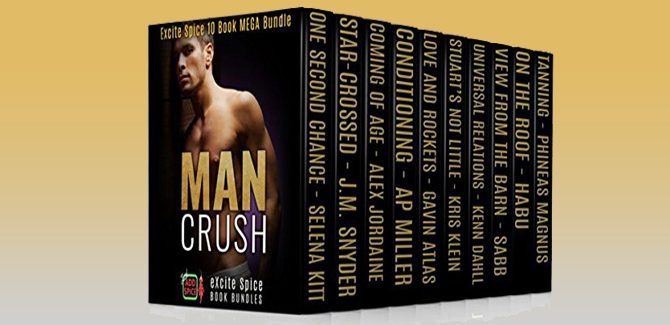 Realtime Pricing:Processing (1)

Do you like HOT, FREE books? Get 5 FREE reads just just for joining EXCITE SPICE. Check out the "From the Author" section below for details!
Get your man crush on… This 10 BOOK Excite Spice MEGA Bundle brings you all sorts of man love, in so many hot and sexy forms, you just may chafe!
You'll get over 70,000 words from ten of the genre's hottest authors, bringing you tales of men who love men, in every possible way.
These guys just can't seem to keep their hands off each other–or their lives from entwining in a myriad of passionate, romantic ways. Don't miss out on this stuffed-full, limited time offer bundle of man flesh!
It's time to get your man crush on!
This EXCITE SPICE bundle is on sale for a LIMITED TIME.

Genre: LGBT, Romance