No Comments
Rough Rider by Harley Fox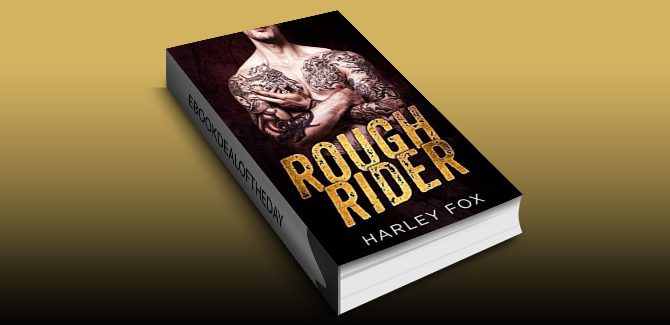 Realtime Pricing:

He's the worst person I know. And the best thing that ever happened to me.

MERRYN
My life used to be empty. I was restless, bored, and stuck at a job I hate. Then my co-worker took me to that new bar and my life turned upside-down.
That's when I met him.
Big, strong, and cocky as hell … if you know what I mean.
I didn't know he was in a gang. I didn't know he was dangerous. And I didn't know the next time we met he would be saving my life.
But now I'm in danger, and I have to stay with him for two days.
Lucky me, right?
JAKE
I didn't know what I wanted until I met her. Cute, curvy, and the best f*** of my life. This woman is everything and more.
But it wasn't supposed to keep going. It was supposed to end at that bar. And we were definitely never supposed to see each other again.
Now she's in danger and I'm the one who made that happen. I'm going to keep her protected. I'm going to get her back alive.
And in the meantime, I'm going to make sure she's mine.
Rough Rider is a full-length bad boy romance novel with NO CLIFFHANGERS and NO CHEATING. It contains dark themes, a happy ending, and some of the hottest sex you'll ever read!
Genre: Romance