No Comments
Elite Dragon's Secret Baby by Alicia Banks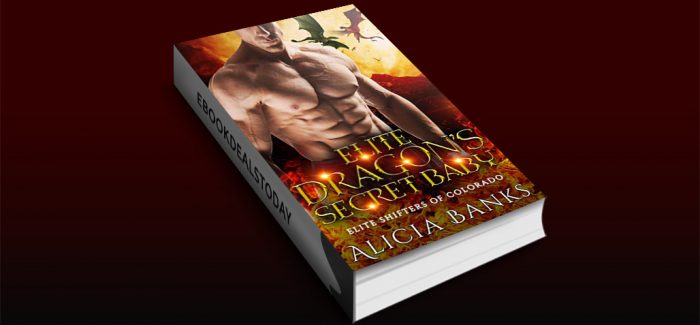 Realtime Price – $2.99
These enemies to lovers need only one night to make a baby together and change everything.
Innocent Enemy
My life was determined before I was born.
I was to marry a horrible man.
Balthazar.
I didn't have a choice.
When I ran from him and my future, I was shunned by my family.
I was shunned by all dragon-shifters for breaking a vow that I hadn't made.
The man I refused, hunted me.
His enemy, became my lover.
One night with his enemy changed everything.
I was pregnant and scared that he'd shun me too.
So, I ran. I had no choice.
I raised our son by myself.
I missed Vincent. I wanted his son to know him as I did.
I couldn't bring myself to tell him.
Then he found out what I was hiding.
Orphaned Leader
My whole family was killed one night.
That changed me. And not for the better.
I spent my life hating what was left of the family that destroyed me.
One man, still needed to feel the wrath of my revenge.
He taunted me. Attacked me. He was waiting for the very moment that he would be able to end me.
Not to mention, he got Mallory.
Beautiful, determined, I so badly wanted her for my own.
I wanted her, and one taste was all I got before she ran off.
To be with him…
Years later, I thought about her still.
When I found out the truth, I knew that I could no longer stay still.
I had to find her.
I needed her.
But what I found, though, sent my whole world into a loop.
Can I forgive the woman that tried hid most precious thing away, for so long?
'Elite Dragon's Secret Baby' is a 40000-word full length story with lovable characters and plenty of heat. Standalone Story! No Cheating! No Cliffhangers!
Enjoy!
Adults Only!


Genre: Paranormal Romance
Elite Dragon's Secret Baby (Elite Shifters of Colorado, Book 3) by Alicia Banks