No Comments
Free! "The Tip of Eternity" by K.S. Rafique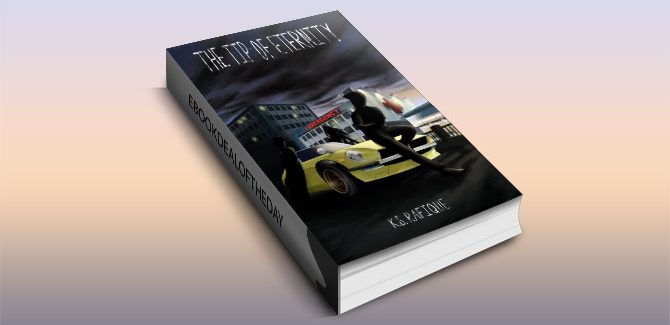 Ebook Deal of the Day:

Free! "The Tip of Eternity" by K.S. Rafique
Genre: Young Adult, Contemporary Fiction
A girl's conviction is questioned when Death starts visiting her in her dreams.
Bethesda Lily has always been a sickly girl, but lately her body seems to be giving out on her. A skinny diabetic, Bethesda is a frequent flier at her local hospital, visited only by her sister, her sister's pig-headed, James Dean look alike boyfriend—and, on occasion, the spirit of Death. When doctors fail repeatedly to diagnose a painful stomach condition, she begins to question faith, life, and man's desire to live forever. As Beth's health continues to nosedive and her home environment crumbles, she finds comfort in a handsome stranger named Venice. Together, they embark on an unusual quest to find a cure. A touching tale of inner strength and family turmoil, "The Tip of Eternity" makes us wonder who to turn to—and who to turn away from—when death seems a luxury.