No Comments
$0.99 "The Billionaire's Son (Parts 1 – 4 Boxed Set)" by Arabella Quinn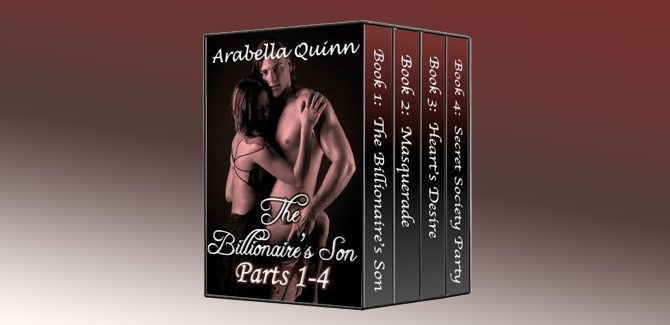 Ebook Deal of the Day:
$0.99 "The Billionaire's Son (Parts 1 – 4 Boxed Set)" by Arabella Quinn
Genre: Erotica, Romantic Suspense, New Adult Romance
The Billionaire's Son is an eight part erotic romance series packed with intrigue, danger, secrets, powerful billionaires, clandestine sex clubs and sizzling sex scenes. The heroine, Julia, has nothing but disdain for the impossibly sexy, Derek, when they first meet. He's an arrogant, spoiled playboy who seems to catch Julia at every turn in humiliating and compromising situations. As the mystery unfolds, Julia and Derek are thrown together and sparks fly. Ultimately, they not only find the answers they are searching for, but much more than they ever expected.