No Comments
Cloaked: A Wulfkin Legacy Novella by T.F. Walsh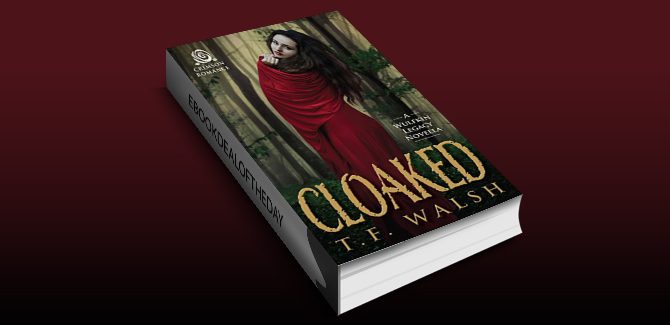 Realtime Pricing: Amzn: $0.99

Finding a mate is a love determined by fate, but what if he's everything she's forbidden to love?
Raised by an overly protective wulfkin pack, Daciana leaps at the chance to venture into the human world for her one-year independence ritual. But after someone steals the endangered bear cubs she's been assigned to protect, she must locate them or lose her job and return home in disgrace. The sexy inspector on the case isn't making this any easier. He knows nothing of her kind, and wulfkin rules forbid relationships with humans.
Newly divorced Inspector Connell Lonescu trusts no one but himself. He's convinced relationships are a waste of time and thinks burying himself in work will ease the pain. Yet he's attracted to the gorgeous and mysterious Daciana, even if there's something slightly odd about her. Can Connell learn to trust the sexy but secretive woman?
Sensuality Level: Sensual
Cloaked in the prequel to Cloaked in Fur, which is out.
Genre: Paranormal Romance