No Comments
Tailing Her by Celia Kyle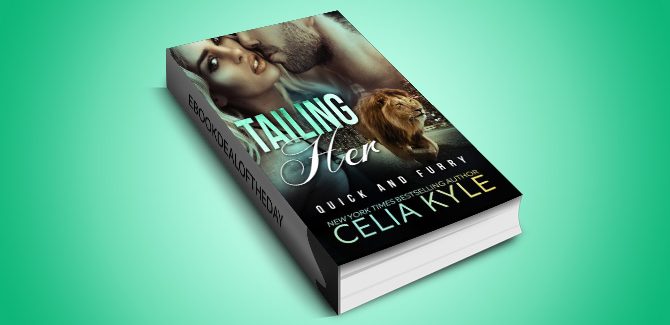 Realtime Pricing:Processing (1)

Jennifer Palmer doesn't have time for a mate. Yes, she's a werelion whose beast is all about sexing up the hot beta, but she's in the middle of prosecuting a high profile criminal case. Her primary responsibility is to see the bad guy ends up behind bars. Scratching her mating itch and screaming Brett's name as she com—ahem. That isn't anywhere on her list of to-dos. What she doesn't realize is her werelion mate's primary responsibility is ensuring her safety from the bad guy and… making her scream his name.
**Stand alone, no cliffhangers.**
Quick & Furry: Love, Laughs, and a Bit of Rawr on the Go.

Genre: Paranormal Romance