No Comments
Her Holiday Bear (A BBW Paranormal Christmas Romance) by Marie Mason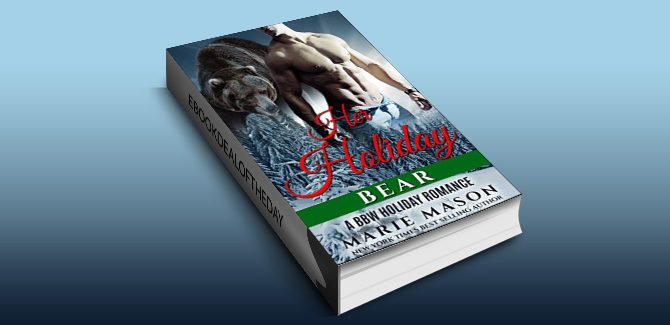 Realtime Pricing: Amzn: $1.49

A BBW gets her own holiday bear!
As soon as she had seen the ad for an elementary schoolteacher in Riverton, Colorado, Ally Stephens had felt a pull to the shifter town. Okay, so maybe she'd filled her head with fairy tales and hoped she'd be some shifter's one and only. She had nothing stopping her from answering the ad. No parents. No siblings. Taking a chance, she moved to the small town–and promptly lost her heart to the town's sheriff, a gruff bear shifter who had no use for a mate. After months of exchanging panty-melting glances and light flirtations, Ally resigns herself to being alone again for Christmas–and possibly for the rest of her life.
Bear shifter Jagger Houston was a loner by nature, both as a man and a bear. He didn't believe in true mates, didn't believe in love. However, he did believe in lust. He tried to convince himself—and his bear—that was all he was feeling for the curvy chocolate-haired schoolteacher who had come to town. It didn't matter how good she tasted or how sweet she looked, neither he nor his bear wanted to be tied to someone for the rest of their lives.
Or did they…
Genre: BBW Paranormal Romance