No Comments
Raven's Heart by P. Jameson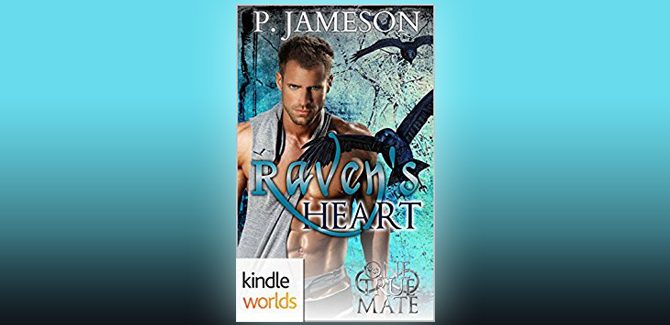 Realtime Price – ERR
One night together on a frozen mountain was all it took to find home…
Cedar Van Holt might be a thrill seeker extraordinaire, jumping from one dangerous stunt to another, testing limits that should be beyond her capabilities. Because it's the only thing that makes her feel normal. Less alone. And she might be the daughter of Chicago's biggest billionaire. Might even be following in her father's footsteps. But she's never felt like she belonged in her family's world of business mergers and charity balls. Secretly, she dreams of a simple life. In a simple town. With a coffee shop to call her own. And a man who will love her unconditionally. Is that too much to ask? Because Cedar sure has some big secrets she's running from. And she needs a man who can handle her strange powers and help her battle back the demon that comes for her in her dreams.
Coast Guardsman, Daryn West, was born to save lives. When the goddess Rhen gifted his ancestors the ability to shift forms between human and bird, they were given the task of watching over humankind from the sky. A dark demon hunts the humans, and the only thing standing between them and evil is the Shiften. Those who are part beast, part man. But his kind is growing restless to mate, and with all their females eradicated, their only hope is to find the One True Mate destined for them. Daryn has lost hope that he can find his in cold and desolate Alaska. And he and his flock of Shiften have a job to do, even if it means a life of loneliness. Semper Paratus. Always ready.
When fate leaves him stranded on a mountain with a female possessing odd powers, Daryn gets his chance to save them both, and the future they've each longed for.
Genre: Paranormal Romance
One True Mate: Raven's Heart (Kindle Worlds Novella) by P. Jameson