No Comments
Foreplay by Rye Hart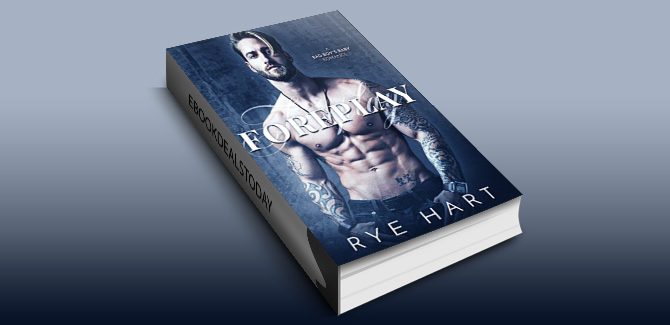 Realtime Price – N/A
It started out as kinky cybersex.
Then quickly evolved into toe curling bliss.
Tate was a welcomed distraction.
But, he's keeping a mysterious secret.
And my growing baby bump might have something to do with it.
Tate Evans:
I joined a dating site to find the perfect baby mama.
I didn't care about being a father.
It was just a means to an end.
But when I met Kami, everything changed.
She's the temptress I used to see in my dreams.
The one that kept me awake all night.And now she's here – carrying my baby.
Kami is someone I can spend the rest of my life with.
I'll give everything up for her and our baby.
But she'll hate me after I reveal the truth.
One thing's for sure: I'll do everything in my power to win her heart again.
Warning: If you're not a fan of cybersex, dirty talk or dominant alphas, "Foreplay" may not be for you, however if you're seeking a filthy online boyfriend who will make your toes curl, meet Tate Evans. Bonus content included after the main story, including a brand new MC romance: Going Deep. Grab your copy today.
Genre: Romance
Foreplay: A Bad Boy's Baby Romance by Rye Hart