No Comments
$0.99 "Continuity" by C. Allen Brown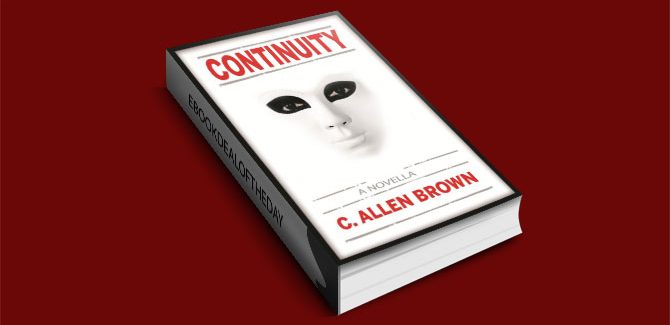 Ebook Deal of the Day: $0.99 "Continuity" by C. Allen Brown
Genre: Science Fiction/Fantasy
Most people are dull and void of any substance. They trudge through life like scenery for the people who actually live it. But that's not just how they seem; that's truly what they are—soulless Meat Suits, made by Guardians, with no idea that they're less. Since the beginning of time, there have always been only 3,137 everlasting human souls in the universe; never one more and never one less. Until now.
Mason Fiske was a simple Suit, playing a role in the backdrop of an Authentic human. Now he's more. With his newfound ability to heal, he's being called the new messiah. Throngs gather for his touch, but Mason doesn't know that every time he heals a Suit, he gives it a soul by ripping away a little part of the Guardian who created it. He's killing Guardians. If he can't be stopped, the Guardians will die and the physical world that they maintain for Authentics will be shattered, forcing mankind to ascend from its earthly existence long before it's ready. This is exactly what the Others want.
C. Allen Brown's unique debut novella is a rocket-paced glimpse into obsession and desire. Love may heal, but love corrupted leads to very dark deeds.