No Comments
Moonlight Kin 1: A Wolf's Tale by Jordan Summers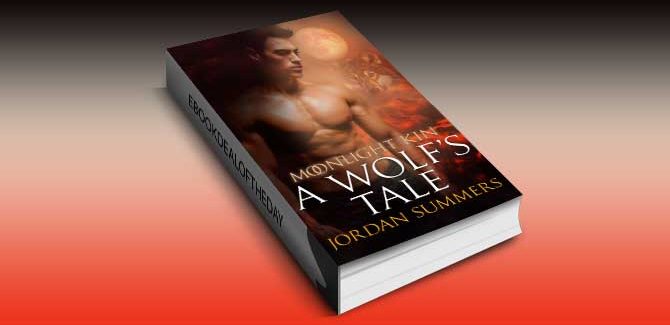 Realtime Pricing:$2.99
Reluctant werewolf hunter, Madie Valois doesn't believe in werewolves, until she finds true love in the arms of Damon Laroche, the Alpha who's been sent to kill her.
Madie Valois wants nothing more than to live a normal life, but that won't happen if her father, Gaston has his way. Gaston's determined to make Madie take over the family "werewolf hunting" business or face disinheritance. How do you hunt something that doesn't exist?
Damon Lorache has been ordered to kill the next Hunter. As Alpha, he's more than happy to get the chance to avenge his brother's death. He'll do whatever it takes to uncover his brother's murderer, even if that means seducing the enemy.
(Moonlight Kin 2: Aidan's Mate, Moonlight Kin 3: Nic)
Genre: Paranormal Romance