No Comments
Mountain Man's Accidental Baby Daughter by Lia Lee & Ella Brooke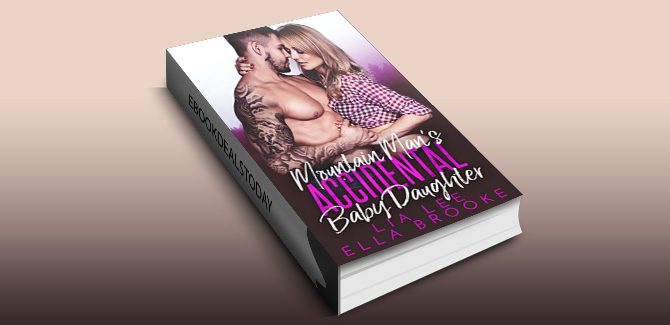 Realtime Price – N/A
She didn't know it, but the second she entered my woods, she was mine for the taking.
Nature was my domain.
Where I preferred to be.
Hiking trails.
Guiding people through the tangle of scrub.
But then I got the rescue call – a chick with a twisted ankle stuck on a hill.
Typical city girls.
Clueless.
Only, when I found Fiona, I didn't anticipate that she'd be so… smoking hot.
Fawn-like eyes.
Redheaded bob.
Curvy figure…
Hmm, my carnal desire went into overload.
I helped her back to my cabin.
But that was a mistake.
My "mountain man" urges couldn't be resisted.
And the way she looked at me was far from innocent.
So, we made love… all night long.
After that, I never expected to see her again…
Until she showed up at my house and uttered two words that changed everything:
"I'm pregnant."
Fiona wasn't just a mere rescue anymore.
She was the mother of my baby.
And that meant she was mine.
But neither of us were prepared for what happened next…
Note: Mountain Man's Accidental Baby Daughteris 40k of hot, steamy romance between a mountain man and his damsel in distress and features exclusive bonus books including billionaire romance Billionaire Boss's Virgin Intern!
Genre: Contemporary Romance, New Adult, Women's Fiction
Mountain Man's Accidental Baby Daughter (A Mountain Man's Baby Romance) by Lia Lee & Ella Brooke