No Comments
Acadia's Law: Book One, Undying Love Series by Tracy Ellen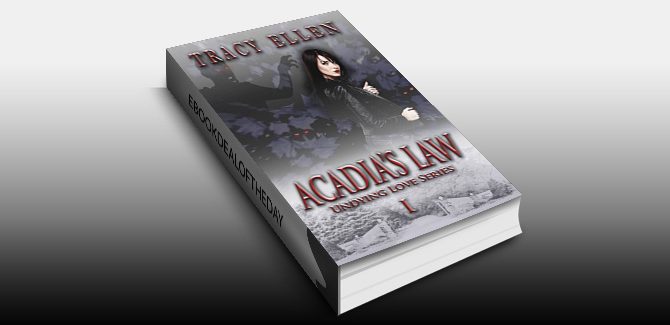 Admin | On July 13, 2016
Realtime Pricing:$2.99

Are you an adrenaline junkie who craves thrilling excitement and a twist of humor with your adult romance? Whew, does Acadia's Law deliver! In Book One in the Undying Love Series, experience the start of a world-wide pandemic through the eyes of Acadia King, the most sarcastic, gutsy, intelligent female lead character out there in Zombie/Apocalypse-Romance land! Read more….
Acadia King is a young widow out for the evening at a hotel cocktail bar. She's about to hook up for the first time in years with a perfect stranger, a perfectly hot stranger. Acadia's also about to discover her inner badass because an infection turning people into violent, cannibalistic crazies has begun in the Twin Cities–starting at that very hotel! Determined to make it home and defend her farm, can Acadia survive the dangers in a world gone insane overnight?
Acadia's Law: Book One in the Undying Love Series will make you think, scream, and laugh, but most of all, it will make you wish you hadn't put off becoming a prepper! Rave reviews for Acadia's Law by Tracy Ellen, a zom-rom novel you don't want to miss!
Genre: Horror, Romantic Suspense, SciFi
Watch the book trailer of "Acadia's Law: Book One, Undying Love Series" by Tracy Ellen