No Comments
Mister Perfect: A Bad Boy Romance by Alice Cooper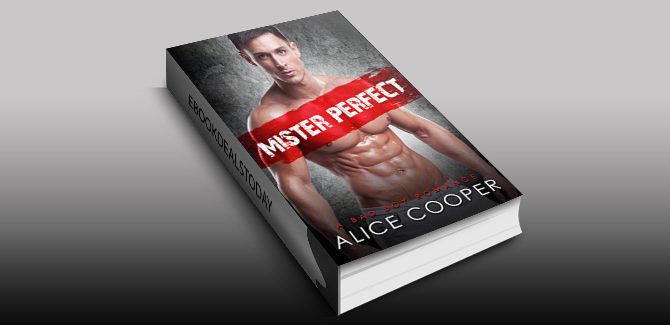 Realtime Price – N/A
Her expressionless face only made me want to do lewd things to her.
She's intoxicating.
The way she smiles.
The way she says my name.
At the same time so toxic.
She's nothing like me, she's pure and innocent.
I tried distancing myself from something that I think I didn't deserve. But I just can't find the strength to stay away from her.
All it takes is just that one look from her and I run back to her.
I have all these bad habits but she's the kind of drug I'm addicted to and I want her so bad.
She's a fierce vixen with words that shake my very core. The riot from within me that's she caused was only the beginning. My life is suddenly in a constant loop of longing and a hunger that only she can satisfy.
But what made her toxic was… one kiss that lit my soul on fire
I was hers forever.
Mister Perfect is the first book in A Bad Boy Standalone series. All books in this page-turning Bad Boy Romance can be read as standalones, there are no cliffhangers, and happily ever afters are guaranteed! Bonus content included
Genre: Contemporary Romance, New Adult
Mister Perfect: A Bad Boy Romance by Alice Cooper