No Comments
Kiss and Tell (Coastal College Players Book 3) by Celia Stratford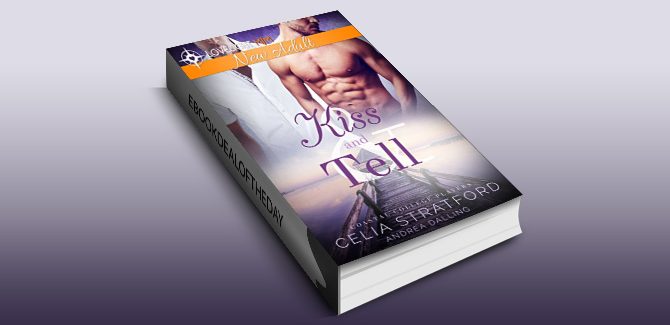 Realtime Pricing:Processing (1)

Sometimes, the deepest truths go unspoken.
True hearts…
Tyler Capelle might be one of Coastal College's top wrestlers, but he's happy to be pinned to the mat by Lamar Mercury, the strongside linebacker on the football team. Ty wouldn't have guessed that he'd enjoy submitting to another man, but giving himself to Lamar's control brings him the peace of mind he needs. They may still be in college, but he's sure he wants to spend the rest of his life with Lamar.
Innocent secrets…
Lamar trusts Ty, but he doesn't trust Ty's ex-girlfriend Cassie, who always adds an extra shake to her hips when Ty is around. When Ty fails to mention that he's working with her on a class project, Lamar's insecurities surface. The hateful words of his father, a fire-and-brimstone preacher, tell him he doesn't deserve love and happiness.
Desperate fears…
With their final semester almost at a close, the breach between them puts their future in jeopardy. Can these two lovers regain their faith in each other–and themselves–before it's too late?
This steamy gay romance novella inspired by the play Othello is intended for a mature audience. It has an HEA and no cliffhanger.
Genre: LGBT, New Adult, Romance