No Comments
Auctioned by Lulu Pratt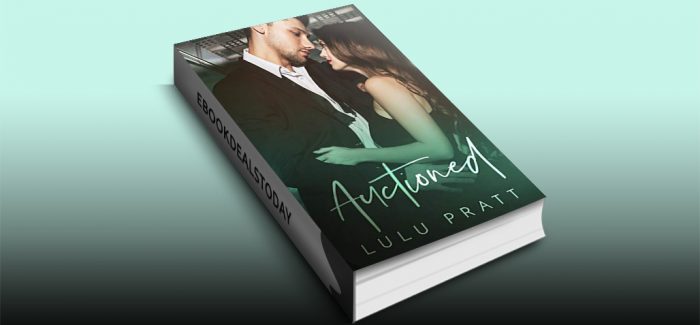 Realtime Price – $2.99
No way will I let anyone else buy her v card
I'm her boss but Kiki hates me. She says I'm the reason she has to sell her virginity in the first place.
Whenever I'm around her I feel emotions I've never felt before. I'm falling for her… hard.
As the curtain rises for the auction Kiki's on stage, her big green eyes betraying her vulnerability.
I can't take anymore, I have to have her. All of her.
I win Kiki for the night, but she doesn't want to sell her virginity to me.
The old me wouldn't care, I always get what I've paid for but with her it's different.
My heart belongs to Kiki and I'll be damned if I let her get away.
***Sizzling hot alpha romance with no cliffhangers, no cheating, and a guaranteed happily-ever-after***
Genre: Romance
Auctioned by Lulu Pratt