No Comments
Mine To Bear (A BBW Paranormal Shifter Romance) by Terra Wolf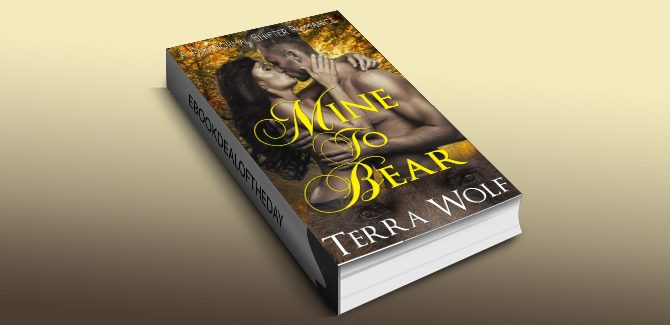 Realtime Pricing:N/A

Some burdens can never be relinquished, some acts can never be redeemed.
Tall, powerful, and charming, Edward Desharnais' world was turned upside down when his best friend found love. Seeing the changes in his friend brought about a desire to become a better person himself. So when some pesky werewolves threaten his friend's wife, Edward is the first to respond to the call for help. But what he finds when they track the irksome wolves to their den will test his resolve, and his heart. Although love may be an unknown entity for the wealthy shifter, his inner bear knows when it's found a mate.
Raven haired Melissa Chapman has known nothing but darkness and fear for three long months. But the selfless act of one man will begin to unravel the damage to her soul all whilst presenting her a future she thought could never be hers. Can she hold on to the man who would do anything for her, or will the events of her past doom the connection they have forged?
Love is strong, but some burdens cannot be shared, they must be her's to bear.
This is a 20,000+ word STANDALONE novella with NO CLIFFHANGER. It shares several characters from 'Bear In Mind' but can be read 100% independently.
Genre: Fantasy, Paranormal Romance