No Comments
Heart Broken Wolf Shifter, Book 2 by Brittany White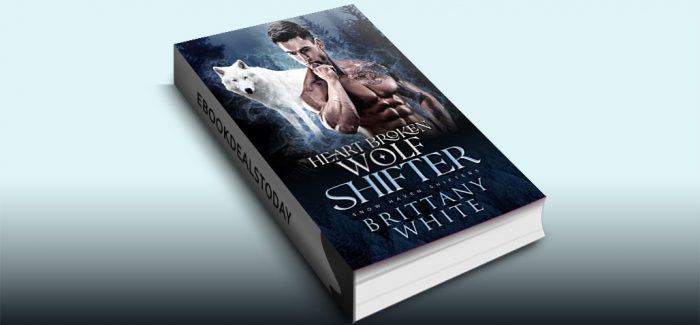 Realtime Price – $0.99
I Came to Snow Haven Looking for a Lost Child and Found Love.
After being dumped at the altar by my long-time fiancé, I joined my bear clan's security team and dedicated my life to protecting my clan and my family.
My nephew was kidnapped, and the only clue left was a note that sent me to Snow Haven, Alaska. This tiny little town was quaint and full of friendly shifters, witches, and humans.
A dark shadow had been cast over the town, though, in the form of a monstrous building that had incredible security. I knew my nephew, Efron, was in there and was determined to get in.
While searching for Efron, I met Josh, who was head of security for his wolf shifter clan. He sent my world into a tailspin. I had vowed never to love again, but here was this man who captured my heart and soul.
However, I could tell that he had a dark secret of his own that would prevent us from finding happiness.
I tell myself that I can find Efron and leave Josh and Snow Haven behind. The problem is, that I'm not a very good liar.
A bear shifter – the cub that I am searching for
A wolf shifter – the man who has captured my heart
A group of shifter traffickers – who stole my nephew and led me to Snow Haven

I knew it was a mistake to fall in love again. Yet, my heart and soul refused to listen to reason.
I know he loves me. But will his secret destroy any chance we have of finding love again?
Note: Adult Only!
Genre: Paranormal Romance
Heart Broken Wolf Shifter (Snow Haven Shifters, Book 2) by Brittany White