No Comments
9/12 Ebook Deal of Day: $2.99 "Mad Gods-Predatory Ethics" by Athanasios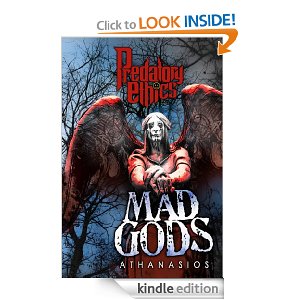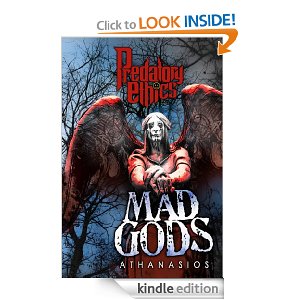 Ebook Deal of Day: $2.99 "Mad Gods – Predatory Ethics: Book I
" by Athanasios
Genre: Horror

Also available at Barnes & Noble

A unique and engaging read that re-imagines myth and gods.
Kosta is a man with a dark past, and lives life on the run: wanted dead or alive by Satanists, Dark Nobility and the Catholic Church. He has abducted a child destined to enslave the world and given him a life more ordinary.
Together they are pursued by those who want the child returned to his destiny and the Church that wont give up its power.
Prophesy and free will collide when the child must finally choose his own path or the fate set out in Revelation.