No Comments
9/11 Ebook Deal of Day: $0.99 "Wayward Son (Readerpedia Edition)" by Tom Pollack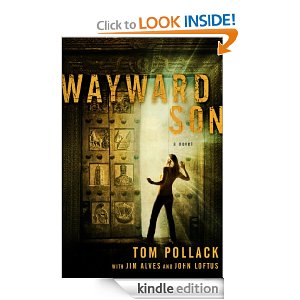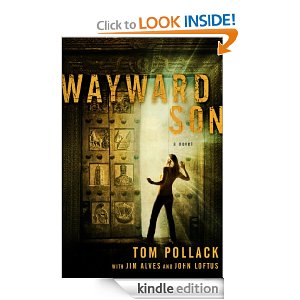 Ebook Deal of Day: $0.99 (94% off) "Wayward Son (Readerpedia Edition)
" by Tom Pollack, Jim Alves, & John Loftus
Genre: mystery

Also available for Nook

Wayward Son – The first ever eBook enhanced with Readerpedia!
Readerpedia is a great leap forward in eBooks. In Wayward Son (Readerpedia Edition) you'll find over 100 hot-linked Readerpedia entries, all with succinct descriptions of the selected historical people, places, things and events in the novel. Quickly learn more about what you've just read and return to the novel, or delve deeper into Readerpedia's external links for a more in-depth description of the material. Rich with history, Wayward Son is now even more compelling with Readerpedia!
A Powerful Tremor Unearths an Ancient Secret!
Buried near Italy's Mt. Vesuvius is a remarkable observatory containing artifacts dating to the earliest record of human events. Only one person—the Getty Museum's Amanda James—can unlock the mysterious doors that guard the chamber.
But once inside, Amanda is shocked to discover evidence left behind by a notorious Biblical killer—who long ago wandered off the pages of history.
When a strange relic unveils the miraculous truth about this villain, Amanda must battle sinister forces intent on suppressing her stunning revelation—before it alters the destiny of millions.
The first novel in a series, Wayward Son takes the reader on an amazing voyage, where epic adventures in Egypt, Greece, China and Rome collide with modern-day intrigue and suspense. Journey with Amanda into this man's tantalizing story, and witness a life that eclipses the imagination!