No Comments
It started with a Miss by Lara Golden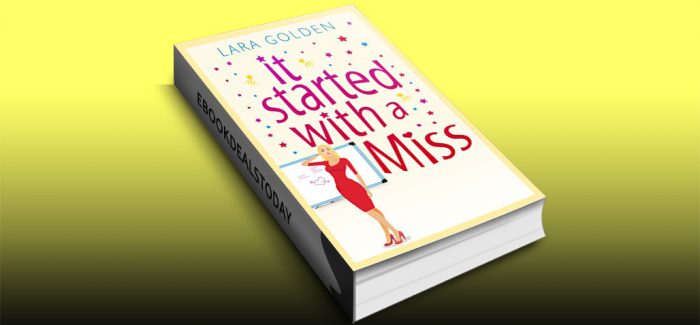 Realtime Price – $0.99
Annie just started her first real job. The last thing she needs is a life.
Annie Adams has just started her first job, teaching at St. Bernard's school in Dublin. So she knows she needs to stay focused and prove herself.
Only problem is she's got a lot of other stuff going on – her best friend Mags is in deep trouble, and her roommate Sheila is about to get married.
Then there's new colleague James – gorgeous, mysterious, flirtatious, he is very, very distracting. And Annie isn't the only one who thinks so. Student teacher Avril has her eye on James too and she's as territorial as a mountain lion.
On top of all that Annie has to face a classroom of hormonally challenged teens. Her dream was to inspire them with a lifelong love of learning. That's soon replaced by a more realistic objective – survival.
Annie's a teacher with a lot to learn. Buckle up, it's going to be a bumpy ride.
It started with a Miss is a funny, heartwarming story about finding your place in the world. Perfect for fans of Marian Keyes, Sophie Kinsella and Jill Mansell."
Genre: Women's Fiction, Humor
It started with a Miss by Lara Golden