No Comments
IMMORTAL HUNGER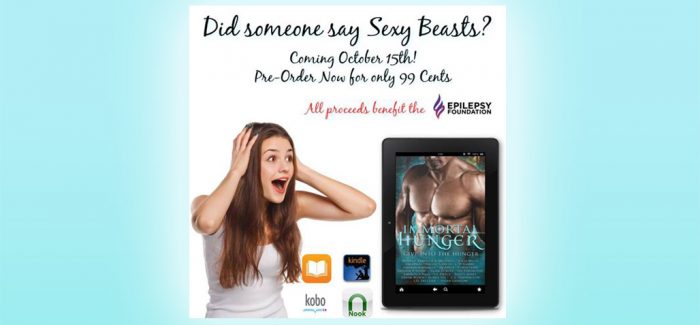 Brace yourself for a sexy and wicked treat! We've packed this limited-time boxed set full of vampires, wolves, dragons, and more! Inside you will find twenty-one Paranormal Romance books that will satisfy your craving for immortal bad boys.
Give into your hunger for lust, passion, and romance. We've brought it all in one sinfully delightful set!
IMMORTAL HUNGER individual titles:
Gertie's Paranormal Plantation by Melanie James
The Black Rose Chronicles, Deceit and Lies by A.K. Michaels
Dragon's Lore by Julia Mills
Charmed Wolf by Lia Davis
Touch of Gold by Nicole Garcia
Marked By The Devil by C.D. Gorri
The Lion Witch by Amanda Kimberley
Right Girl, Wrong Alpha by DJ Bryce
Sex With a Selkie by P. Mattern
Odile by Amanda V Shane
Dark Urge, Fury Wolves by Gena D. Lutz
The Victorian Lure by Sky Purington
Vigilante by Lawrence Hall
Vengeance Marked by S.J Pierce
Frost Bites by Breezy Jones
Mist of My Dreams by Frank Weber
Hunter's Promise by Aubrie Lee
Warriors of the Atlantean Empire by C.L. Pardington
Linda Gets Her Groove Thing by JD Frettier
Tempted by a Vampire by Susan Griscom
A Vampire's Thirst: Grey by Bella Roccaforte
Pre-Order NOW for only 99Cents! All proceeds benefit the EPILEPSY FOUNDATION!