No Comments
Are You Wolf Enough? by Simos Symeonides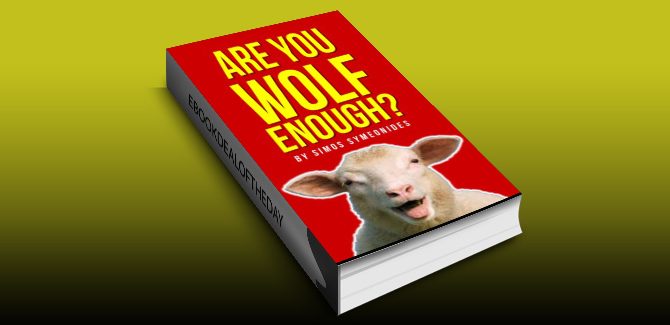 Realtime Pricing:$3.69

If you want to experience more rejections in your life from women DO NOT BUY this ebook! On the other hand, if you want to learn to play your cards right in flirting and seducing sexy ladies, READ this informative ebook! This humorous ebook will definitely boost your confidence tremendously. Winning the Seduction Game is Guarantee. You won't regret it! If you apply the unbelievable techniques shared in this ebook, you will have control over women.
How will this book help you? You will learn:
1. How to steal her phone number in 5 minutes without having to steal her phone!
2. How to use your eyes!
3. How to improve yourself?
4. How to be prepared!
5. How to train women!
6. How to distinguish yourself from other guys!
7. How to throw the bait to women!
8. How to use your talents wisely!
9. How to attract sexy ladies like a magnet!
10. How to decode her mind games!
Download this great ebook today!
Its time to Rock Wolves!
Check out what others are saying:
Michael Frakalas
It helped me a lot to realize many, many things I was doing wrong, and all the things it says inside are very true! I started implementing the guidelines of the author, and I already had a date with a gorgeous woman, one that before seemed to be an unreached dream! But, I don't intend to stop there, I want to become the best wolf ever!!! Now that I know the way (the book showed it to me), THE SKY IS THE LIMIT!!! Thanks again Simos. I wouldn't do it by myself.
Soteris Charalambous
When I purchased the book I was not sure of its content. I looked at it as a joke. But hell, NO WAY!!! Having a beer at the Pub in the neibourhood with friends, I took a bet on the prettiest girl there. Believe it or not, next morning she was sleeping quietly in my bed. Wow!!!
I am so happy that I tried these techniques, that I can't believe my own eyes. If I could do it, everybody can. So simple, but yet you never get to think of unless you find someone write it out for you…..
Good luck everybody!!!
Charalambos
This eBook is a valuable tool to all males who wish to have successful contact with a prospective female by utilizing the right seduction process which so clearly provides to its readers. It renders, with humor, some very essential guidelines as to how to obtain the necessary courage to approach the desirable female, but before doing that, you have to make sure that, your movements, behavior and whole stance will be such that the target will get prior notice of your presence. All in all this book is so easy to read and understand and it is highly recommended especially to all guys.
Genre: Humor