No Comments
Single Dad Baker by Lauren Wood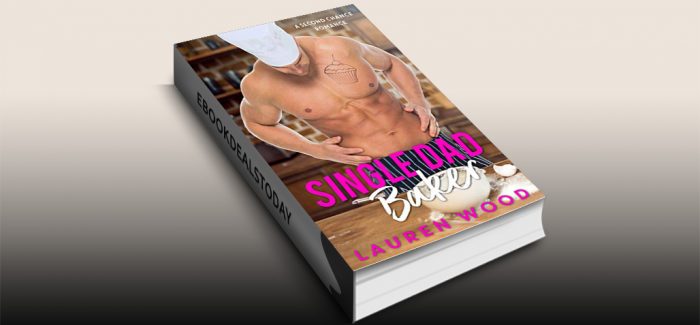 Realtime Price – $0.99
Jack's a billionaire baker, with just the right size buns…
I'm every woman's dream.
I can bring all their desires to life. I can make it happen. Cream puffs, shortbread, and even ladyfingers. All can be turned into the naughtiest thoughts.
I'm the master of my trade.
Single dad, nothing can stop me.
But, there's one recipe I can't figure out.
An innocent girl that crushed on me.
Correction: She used to be innocent.
Now she's back. Hot, sexy and all grown up.
With a touch of the same submission, I'd seen before.
After all this time away. We had a second chance.
Bella's not the same though. Her eyes hold darkness that wasn't there before.
This time, I am going to be her protector.
I'll put everything on the line for her.
Even the bakery.
Can I really let her leave again?
Single Dad Baker is the first book in a second chance romance series and can read as a stand-alone novel. As always, lots of love and romance and a very satisfying HEA!
Genre: Contemporary Romance, New Adult
Single Dad Baker (A Second Chance Romance Book 1) by Lauren Wood