No Comments
Arabian Vengeance by James Lawrence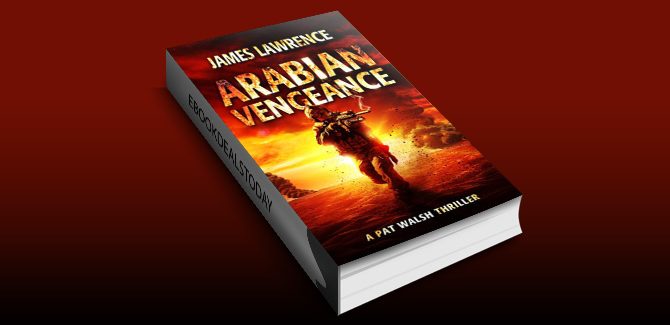 Realtime Price – $2.99
The CIA, NYC Mafia, ISIS and a billionaire industrialist all want Pat Walsh Dead

Pat Walsh is an arms dealer with links to the CIA. When a jihadi bomb explodes in a crowded Brussels square, the former special operator suddenly finds himself a wanted man.
On the run, hunted by his own government, it is up to Pat to uncover the truth behind the attack if he wants to survive.
Unravelling the mystery takes Pat into the heart of the conflict in the Middle East and pits him against an unlikely alliance of villains. Pat uncovers a conspiracy that reaches to the highest levels of the US Government with the potential to threaten national security.
This political thriller takes the reader on an action-packed adventure that spans three continents. Pat battles a treacherous cabal of conspirators through a myriad of plot twists, espionage and combat in his all-out effort to discover the truth.
If you are a fan of Rapp, Reacher or Horvath, you will enjoy this latest Pat Walsh adventure
Genre: Thriller
Arabian Vengeance: A Pat Walsh Thriller by James Lawrence