No Comments
Rich Boys by Heather L. Benton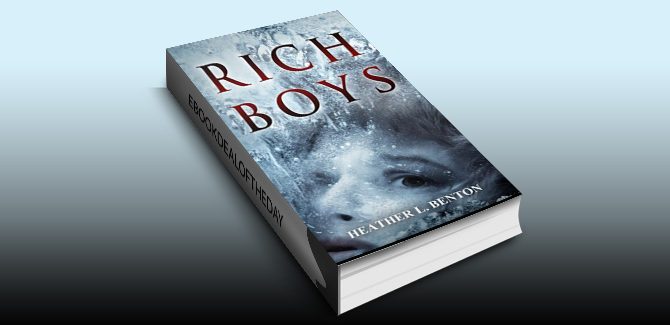 Realtime Pricing: Amzn: $0.99

Love, lust, and life or death…
Autumn Wright returned home to Lake Forest before her final semester of dance school eager to spend time with the Van Etten brothers—the rich and attractive young men who grew up next-door, close as family. But at a drunken party, one of the brothers steals Autumn away under the guise of a two-day joyride on the private luxury train. She awakens disoriented in the sleeper car of an elegant train as it clanks along winter tracks. After realizing it is actually her kidnapping, and blocked in her efforts to reach help on the train, the brother pulls Autumn into a freezing night in Manitoba. He speeds them over icy roads toward his family's monstrous vacation lodge. Soon Autumn realizes she must decide between his life, or vanishing forever herself.
A cinematic journey into winter in Canada, and the claustrophobia of being trapped in a mansion with trap doors, secret passages, and yet no way out. Face-paced read for those who loved Paula Hawkins' THE GIRL ON THE TRAIN, Gillian Flynn's GONE GIRL, Lucy Christopher's STOLEN, and Stephen King's MISERY.
Genre: New Adult, Suspense