No Comments
Hate To Want You by Ashlyn Mathews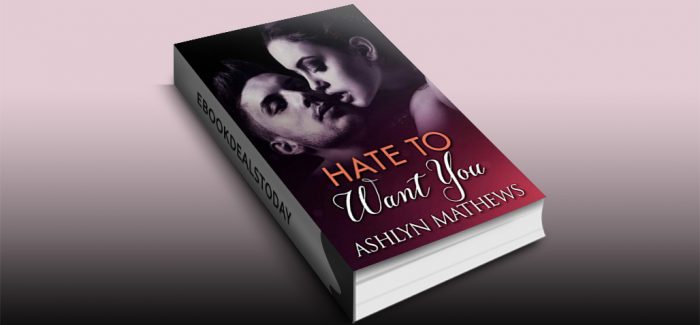 Realtime Price – $0.99
Hacker versus jock. Game on.
Socially awkward and misunderstood, Audrey Benson vows never to be like her father. He's a cheater, addict, and criminal. But when the Feds charge her brother with armed robbery and aggravated assault, Audrey realizes breaking the law is easy when done for someone she loves.
Guilty over the line she's crossed, Audrey arrives in the small town of Cedar Falls, Montana ready to search for answers someone coerced her brother. She gets more than she bargains for when she runs into the town's homegrown star quarterback in a less-than-friendly first meeting.
She's in Cedar Falls to find answers and soul search. A disgruntled Walker Storm won't be a tempting, sizzling hot distraction. He has his complicated life to deal with.
But those sexy eyes of his, his intoxicating smile, and that body… She hates to want Walker for the right reasons, but a girl can dream she can snag a star from the heavens, can't she?
Genre: Contemporary Romance
Hate To Want You by Ashlyn Mathews