No Comments
Playing For Keeps by Mia Ford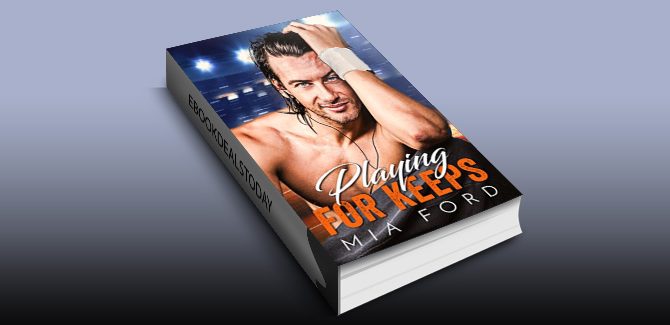 Admin | On May 27, 2018
Realtime Price – $3.99
His coach told him not to touch me.
But we did a whole lot more than touch.
Now I'm pregnant, and he's in trouble.
His time's up. It's me or the game.
My basketball coach has one rule.
Players don't f*ck cheerleaders.
I broke that rule when I met Rebekah.
Her full red lips begged me for a taste,
And I gave her what she wanted.
Now she's carrying my child, and I'm back on the bench.
The world knows our dirty little secret,
But Coach is giving me one more chance,
The only chance I want is from her though.
And I won't take no for an answer.
I'll take the court, but I'll take Rebekah first.
I'm not just playing for the love of the game,
This time, I'm playing for keeps.
A MUST READ Sports Baby Romance full-length novel with no cheating or cliffhanger and a very satisfying HEA. Kindle edition includes bonus content including "Moment of Truth" which is never before published anywhere and only available inside this book. Enjoy!
Genre: Contemporary Romance
Playing For Keeps by Mia Ford