No Comments
Free Three Paranormal Fantasy Kindle Books this Wednesday!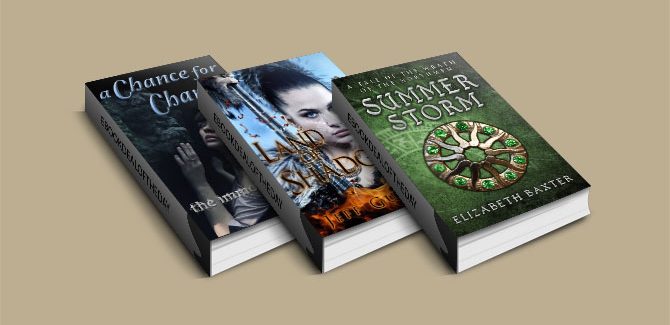 "A Chance for Charity (The Immortal Ones – A Paranormal Romance)" by S.L. Baum
If you live long enough… love (and danger) will find you.
Seventeen-year-old Charity regularly changes her town and her name, with hopes to begin a new life. But it's impossible to fly under the radar in tiny Telluride, Colorado. When fellow newcomer Link enters her life, her plan to start over with a clean slate unravels. Charity soon realizes that you can never truly leave your past behind, while Link discovers that mortals are not the only beings to walk this earth.
"Land of Shadows (The Legend of the Gate Keeper)" by Jeff Gunzel
Then the dance of blades began, each pair of arms whirling and pumping in an intricate series of thrusts and parries. Each appeared to have eight arms, as it seemed impossible only two could move with such tenacity! The steel-on-steel blows were so heavy that a shower of continuous sparks fired off in every direction. Each time the sky light up with a flash, it seemed like a portrait of violence; that exact moment frozen in time forever.
Join in as unlikely companions from completely different worlds set out on the adventure of a lifetime. A search for answers. A search for the truth.
"Summer Storm (The Wrath of the Northmen series A fantasy novella)" by Elizabeth Baxter
Falen feels like an outsider. Raised in the male dominated, warrior culture of Variss, she struggles to be a good Varisean woman. She hates poetry. She's no good at art. And the thought of marriage makes her shudder.
Instead, to the eternal disappointment of her father, Falen wants to be a scientist. She dreams of journeying to the southern city of Ral Tora to study at its famous engineering academy. But Falen's dreams seem doomed to failure. That is, until a chance encounter with a stranger that could change everything.
Could this stranger hold the key to Falen's hopes? Or will she realize she should be careful what she wishes for?