No Comments
Free! "The Last Heartbreak" by Hailey Sophia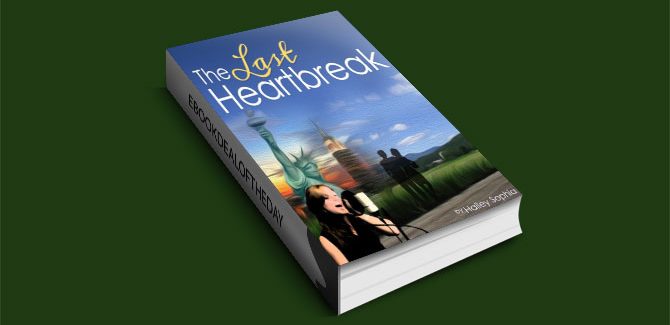 Ebook Deal of the Day: Free! "The Last Heartbreak" by Hailey Sophia
Genre: Romance
Stephanie Grayson left home as a teenager, setting out to New York to make her dreams as a singer come true. From the small town of Misty Falls, Vermont, she far exceeded anyone's expectations of her.
After ending her career of singing sad songs, and ending her marriage, Stephanie – otherwise known as Shane in the singing world – comes back to Misty Falls. But, is everyone ready to welcome her back home?
When she runs into her best friend from childhood, Tom, she realizes that some of the things she left behind were unknown to her at the time. When she's forced to make a decision between her small home town and the allure of being a celebrity again, what will she decide to do?