No Comments
Free Four ShortStories ibooks for you this Friday!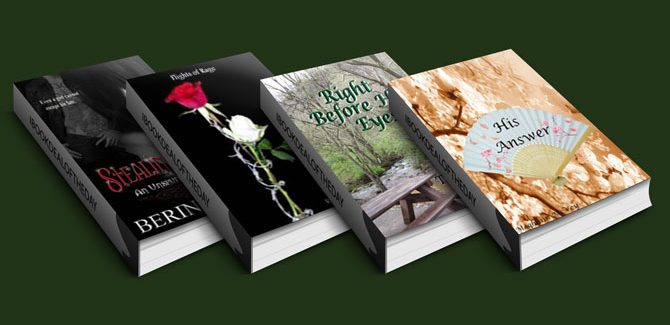 "Stealing Fate" by Berinn Rae
[/lightbox]
Apple itunes
[/one_third_last]
"His Answer" by Meghann McVey
Shinhada, a student at Tokyo U, falls in unrequited love with her teacher Tanaka.
"Flights of Rage" by Rara Montenegro
The account of a lawyer about her tragic love. Ross Hall became brave way too late.
"Right Before Her Eyes" by Tru Night
Cindy Adams makes the same dish every year for the hometown picnic. This year it's the same only she's divorced and starting over. She finds strength in the stability of family and friends. Sometimes when you're not looking for love, it finds you. Can forever be found over a time honored dish?