No Comments
Journey to the Abyss by Jack E. Mohr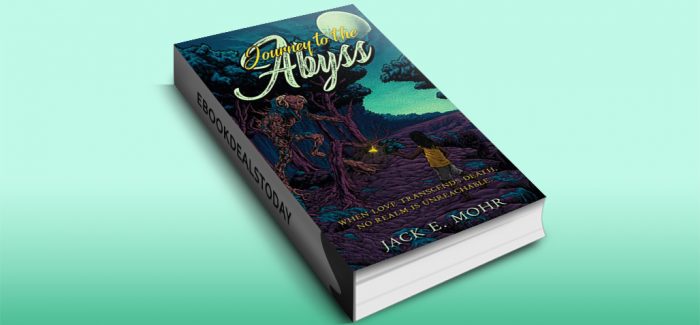 Realtime Price – $3.33
When love transcends death, no realm is unreachable.
Armed with magic he continually hones, Antiochticus is on a quest no mortal has ever undertaken: he hopes to resurrect a soul that was consumed by the Abyss. On his journey, he crosses paths with a gigantic, bi-pedal ram named Selma. At first, their encounter seems trivial, but unbeknownst to them, destiny is pulling strings behind cosmic curtains.
The bargain is simple, kill the devilish king that exiled Selma, and she will help him get to the afterlife. The only problem is that the Myer Ram King is the most powerful beast that walks the earth — and using magic is not an option.
What started as a grieving boy on a mission to restore his mother's soul quickly becomes a perilous adventure that grows more impossible with each obstacle.
A life for a life is a cruel bargain, and he may not live to see it through.
Genre: Fantasy, Coming of Age
Journey to the Abyss by Jack E. Mohr