One Comment
Four Free Children's Fiction Nook books this Thursday!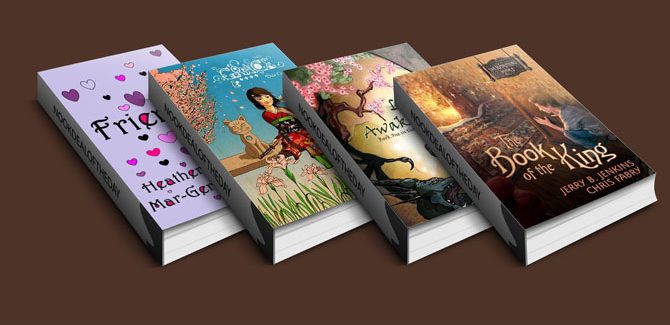 "Legon Awakening: Book One in the Legon Series" by Nicholas Taylor
Join Legon and his sister, Sasha, as they search to understand their true heritage and unravel the possibility of being part human and part elf. Surrounded by Elves, the newly introduced Iumenta race, Dragons and Humans, our heroes' lives are filled with adventure and fantasy in their search for answers, as they begin a larger-than-life quest of discovery
"Grace and the Drawl" by Dale Cusack
Have you ever wondered what animals can see that we can't? Fourteen-year-old Grace knows. The Drawl, terrifying creatures from a higher dimension. Protecting us from these nightmarish creatures are our cats. Grace is drawn into their world and soon discovers there is more than meets the eye to her family cat. Will she find the courage to fight alongside her new friends or will she be lost forever?
"The Book of the King (Wormling Series #1)" by Jerry B. Jenkins, Chris Fabry
"Nothing special" is the best way to describe Owen Reeder—at least that's what he's been told all his life. When a stranger visits his father's bookstore, Owen's ordinary life spirals out of control and right into a world he didn't even know existed. Owen believes the only gift he possesses is his ability to devour books, but he is about to be forced into a battle that will affect two worlds: his and the unknown world of the Lowlands. Perfect for readers ages 10 to 14 who enjoy a fast-paced story packed with action, fantasy, and humor.
"Friends" by Heather Mar-Gerrison
James has always been in love with his best friend and has never known quite how to tell her. Now things have got even worse, because she's getting married and he still feels the same way…Can he (should he?) tell her before it's too late or should he just forget all about telling her and forever hold his peace?