No Comments
Free Scifi & Fantasy Nook Books this Wednesday!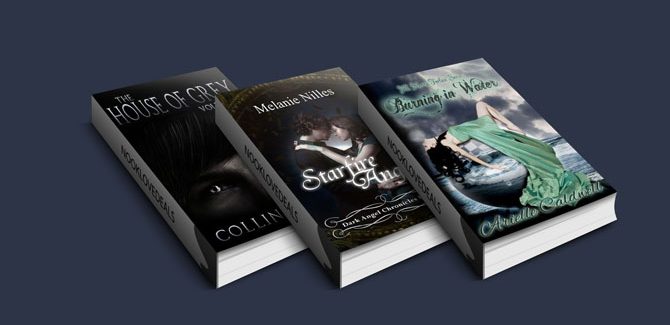 "Burning Water" by Arielle Caldwell
[/lightbox]
Barnes&Noble
[/one_third_last]
"Starfire Angels" by Melanie Nilles
Raea's life as a human is about to end. The crystal shard she bears is not a pretty pendant; it's part of the heart of a machine capable of destroying whole worlds. Those who desire the power have sent an agent to find her, but she's too busy evading a nosy reporter, dating a hot new foreign student, and learning what she really is. Only one person on Earth can help her, but he's not from Earth.
"The House of Grey" by Collin Earl
Fantasy, friendship, and fate await you in Collin Earl's The House of Grey, based on the popular audio fiction by the same name.
14-year-old Monson Grey faces the same challenges that any freshman high school kid would: difficult classes, weird teachers, food fights…girls. Except, Monson Grey is not Monson Grey.