No Comments
When I Grow Up, I Want to be a Song! by Danielle LaRosa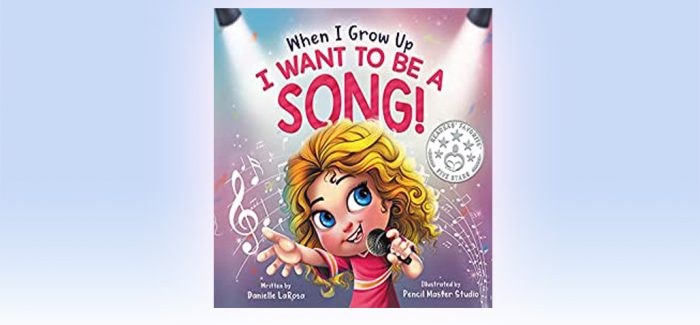 Realtime Price –
Maggie is a young girl with a love for music and a head full of dreams.
Follow along on her lighthearted journey in search of her own personal song. The rhyming upbeat tone of the book gives it a lighthearted feel that will be sure to put a smile on your face.
Let the familiar song titles guide you as you enjoy Maggie's sweet search for her song. Book enthusiasts and music lovers young and old will enjoy the subtle mention of popular song titles throughout the book as Maggie explores ideas like becoming a tiny dancer or an uptown girl as part of her hunt to find the right song.
A perfect read for children ages 4-8. Grab your copy and let the musical adventure begin!
Genre: Children's Fiction
When I Grow Up, I Want to be a Song! (Maggie's Bookshelf, Book 1) by Danielle LaRosa