No Comments
First Deception: A Dana Kane Novel by Chrishaun Keller-Hanna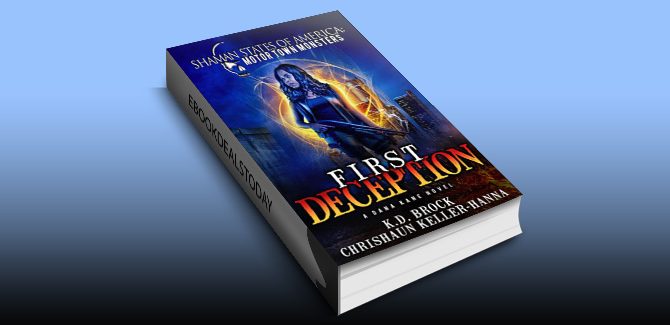 Realtime Price – $2.99
Two years of hard-fought success is threatened by a vindictive psychopath…
Two years after the events of First Secret, Dana Kane struggles to find balance between living in two realms. With a successful personal security firm, the Hunt and Gabe's ever-increasing workload inviting unnecessary strife into their marriage, it's all she can do to keep the competing aspects of her life afloat.
Her already complicated situation takes an eerie turn when a seemingly benign meeting with the Michigan Area Master ends in tragedy. Soon, she finds herself both the suspect in a murder investigation and the target of an even more sinister plot to usurp her once happy marriage and destroy everything she has worked so hard to achieve.
With everything on the line, can Dana rein in the chaos before her life implodes?
Genre: Fantasy
First Deception: A Dana Kane Novel (Shaman States of America Book 3) by Chrishaun Keller-Hanna