No Comments
Finding Mr. Wrong by Stella MacLean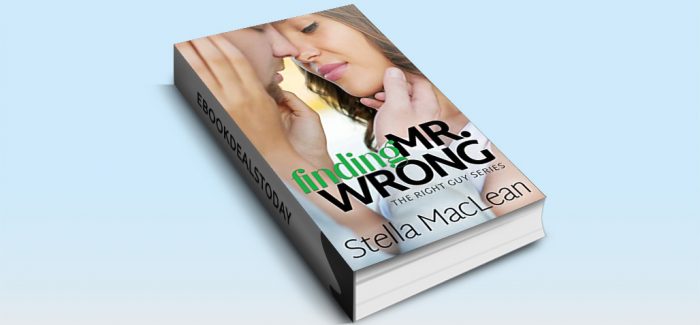 Realtime Price – $3.99
Single mom Maggie Kincade had a bad habit of falling for bad boys, but that's all behind her… or so she thought. In order to prove she can handle raising her son without interference, Maggie is counting on collecting a debt owed from an old boyfriend. Too bad he's gone, and in his place, is an infuriating hottie biker with plans of his own for the money.
Notorious playboy Tom Rawlins knows all too well how dangerous a pretty face can be. He's only in town long enough to collect his money and move on. Everything is riding on him walking away with what he came for, and the gorgeous stranger with a smart mouth and a stubborn streak is an entanglement he can't afford.
Maggie and Tom have a thing or two in common— getting their money and not falling into bed together.
Genre: Contemporary Romance, Romance
Finding Mr. Wrong (The Right Guy, Book 1) by Stella MacLean