No Comments
Falling in Love Again by Mia Ford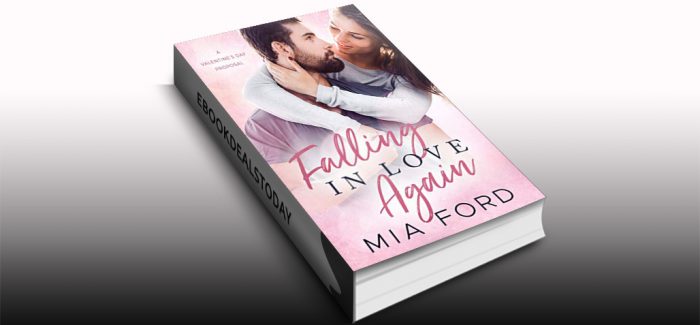 Realtime Price – $3.99
My cheating ex-wife broke my heart.
I'm never letting a woman mess with it again.
I'm all about the job now.
Getting my work done, making money.
That's why I bought out my competitor.
And found myself working with Raelyn Owens.
I don't want to be around her…
But my body's telling a different story.
You could melt steel with the heat between us.
A couple of late nights in the office and we're on my desk.
The sparks should have set the fire alarms off!
But it's lust, not love, ok?
I can't let her get that close.
Close enough to hurt.
But maybe fate's not going to give me the choice.
Will it take facing the pain of losing Raelyn for good…
To make me understand she's the one?
My one true valentine.

Genre: Contemporary Romance
Falling in Love Again: A Valentine's Day Proposal by Mia Ford