No Comments
Vested Interest by Bethany Jadin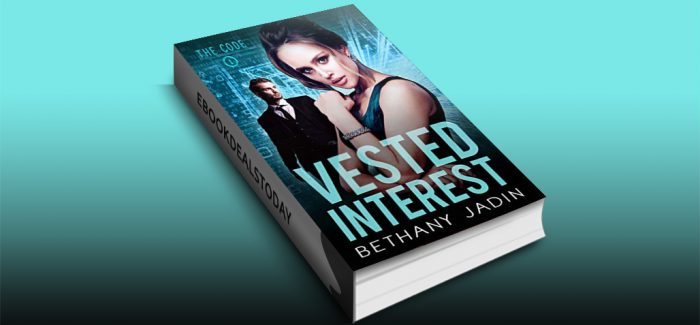 Realtime Price – $3.99
A rebel bad boy, a renowned genius, and three former Marines.
Companies are in a bidding war for my new cutting-edge security software, including the men who run the leading tech firm, Pentabyte. They're at the top of their game—seductively handsome, intelligent, and wealthy—and they're determined to win more than just my program. They've set their sights on me. But everything I've worked for is on the line. Do I dare let my guard down when the stakes are this high?
The Code is a steamy reverse harem romance series of five full-length novels with heart, humor, irresistible chemistry, and a gripping, action-suspense storyline that builds in intensity with each book and will keep you on the edge of your seat.
The series is complete and all five books are available to read now! Vested Interest is book one.
Love without limits. #whychoose
Genre: Romance
Vested Interest (The Code Book 1) by Bethany Jadin