No Comments
Fake Marriage Act by Lulu Pratt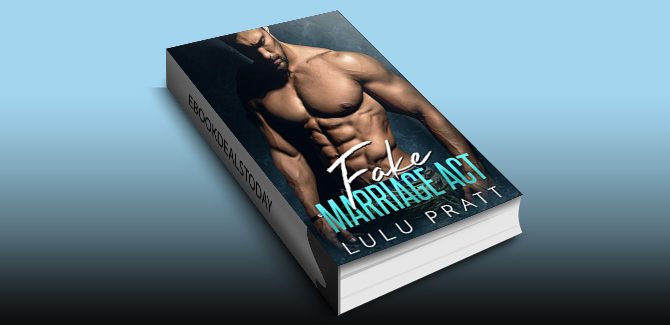 Realtime Price – $2.99
Fake a marriage for a million dollars? Easy.
My buddy knows I think relationships – and women – are too much trouble.
So as a joke he signed me up for a reality TV show.
Marry a stranger and after 6 months get a million dollars.
Even better I can walk away first and still get my half, an easy half million in my pocket.
Sign me up.
Then Mira walks down the aisle, her killer curves filling out her wedding dress.
F*ck!
Her full lips are begging for an x rated response when I'm told I can kiss the bride.
I'm not leaving this marriage until I taste her.
But she has other ideas.
These six months are going to be … hard.
*** A steamy STANDALONE contemporary full-length romance with no cliffhanger, no cheating, and a guaranteed happily-ever-after. Bonus books included.***
Genre: Contemporary Romance
Fake Marriage Act by Lulu Pratt