No Comments
Two Weeks of Sin: A Billionaire & Virgin Romance by Rye Hart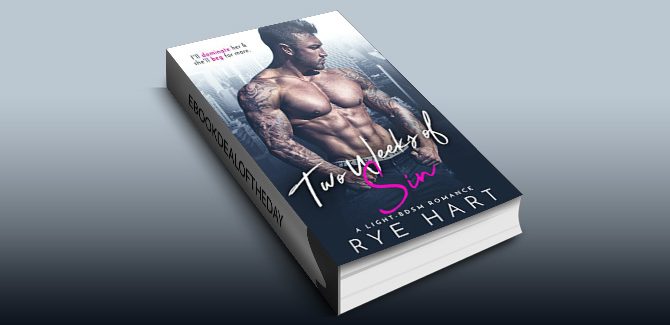 Realtime Pricing:N/A


What would you do…
If the man of your wet dreams made you an offer?
One that made you blush.
But accepting would mean total and complete submission.
It's sort of my thing…
I see a woman I want and I go all in.
One-hundred thousand dollars.
My private estate.
Non-stop orgasms.
No strings attached.
But there's one catch…
I own her for those fourteen glorious days.
Every delicious morsel.
It's how I feed the beast at night.
So I can conquer the world by day.
It's my equilibrium.
At least it was, until two weeks stopped being enough. How will I convince the woman of my dreams to stay after she's had a taste of the beast?

This Billionaire Romance contains light-BDSM. There's no pain. It's all about her pleasure. It's a full length story with no cliff-hanger and a HEA.

Genre: Romance