No Comments
Dragon's Obsession For Darkness by Brittany White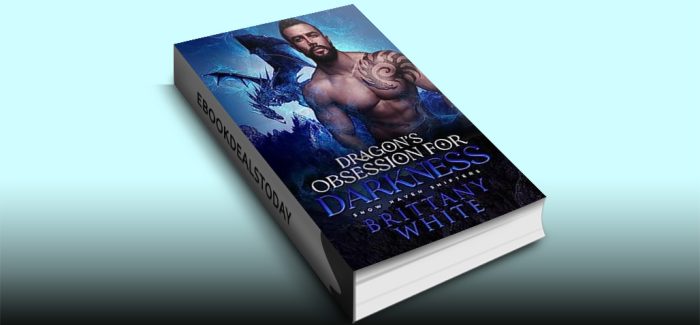 Realtime Price – $0.99
Love is put to the test when secrets become unraveled.
After losing my mother to vampire hunters when I was eighteen, I moved with my siblings and father across the country – until the hunters found us again. That was how my family and I ended up in Snow Haven, Alaska. I saw a dragon shifter, Josiah Bazin, the second day after we moved to the area and I fell in love. The problem was that my father didn't believe that vampires and shifters should be mates and tried to keep us apart. In spite of my father's wishes, I continued to see my sexy shifter. When the hunters came to Snow Haven and attacked us, I was sure that I would never see my love again.
Josiah Bazin was surprised to see me watching him as he shifted from his dragon form to human form. There was something about me that captured his attention right away. We formed a close, instant bond. I wanted to tell him my secret, but was afraid that he would turn away from me once he learned the truth.
Then, one night, he followed me to the blood bank and learned that the woman he had been flirting with was a vampire.
Josiah – Dragon shifter who captured my heart.
Armand – Father who is determined to keep us apart.
Vampire Hunters – determined to find and murder us.
Josiah wasn't sure whether he was ready for love. Yet he could not deny his feelings for me.
Would the love of the man help save me and my family before it was too late?
Note: Adult Only!
Genre: Paranormal Romance
Dragon's Obsession For Darkness (Snow Haven Shifters, Book 8) by Brittany White