No Comments
DRAGON'S GAP: A Fantasy Paranormal Romance Series: Reighn & Sage's Story by L. M. LACEE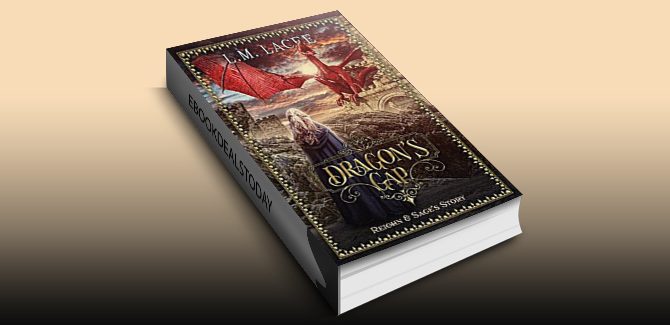 Realtime Price – $5.24
Dragon Lord Reighn. Fire dragon the most feared and strongest of all dragons. Leader of a dying society.
As a punishment for being a closed society no females have been born to a dragon in hundreds of years. Now shifters and witches are coming to Dragon's Gap. Finally dragons will have the chance to find their true mates, their Soul Shadows. That is if Reighn can overcome the prejudices of the nobility. Reighn summons his military might, the Shields and the Hunters to unite at Dragon's Gap bringing them all home.
Sage half witch, half wolf an improbability in a world of impossibilities arrives at Dragon's Gap and finds love in the arms of Reighn, the one male destined to be hers. When Reighn takes Sage as his shadow it signals great change, a start of a whole new future for all dragons and shifters at Dragon's Gap.
Join Sage and Reighn as they struggle to live in a world where magic has returned to Dragon's Gap, where Shifters and Dragons have to learn to live together under the rule of the Elementals. An ancient magical race whose duties are to ensures the safety of all those that use magic.
Genre: Fantasy, Paranormal Romance
DRAGON'S GAP: A Fantasy Paranormal Romance Series: Reighn & Sage's Story (DRAGON'S GAP SERIES Book 1) by L. M. LACEE