No Comments
Sunsets and New Beginnings (A Heaven's Beach Love Story Book 1) by Teri Riggs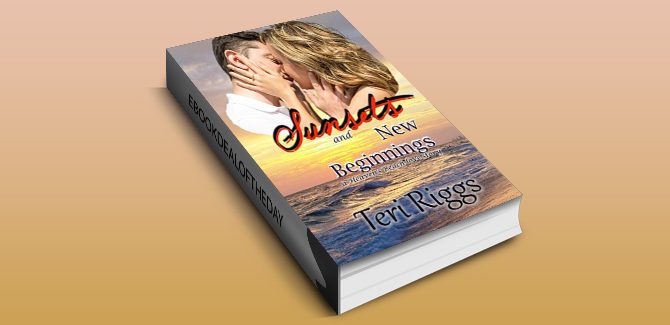 Realtime Pricing:$0.99

Mandi Waters had the worst day ever. She lost her job, found her fiancé in bed with her best friend, then discovered he'd been stealing from her. She seeks refuge with her beloved aunt in the peaceful seaside town of Heaven's Beach. Her ability to trust may be in tatters, but the handsome businessman with the surfer boy looks, might have her reconsidering.
Josh Foster's mother has her greedy eyes on the only waterfront property left in Heaven's Beach. Unfortunately, it belongs to a woman unwilling to sell. Her solution is simple: coerce Josh into seducing the owner's niece, in hopes she'll sell. However, Josh will never get involved in the same kind of sordid relationships his mother had. Especially when he meets Mandi. She's the kind of woman he could love–until he discovers Mandi is the prey his mother means to trap in her tangled web of deception.
Mandi and Josh have both sworn off love. But if they will let it, the magic of Heaven's Beach may help them find a way to let the sun set on the past and together discover a new beginning.
Genre: Contemporary Romance